November 13, 2014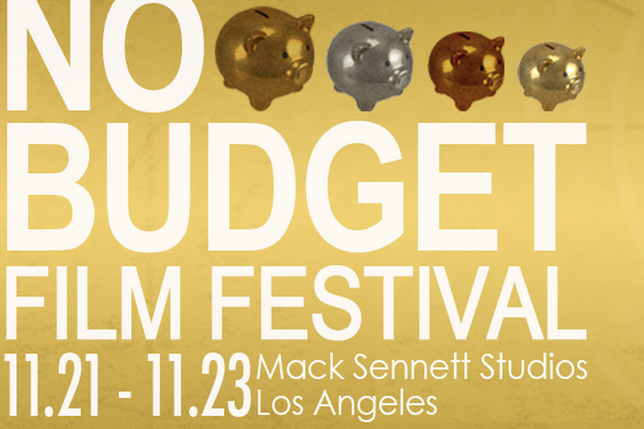 Indie filmmakers' biggest obstacle has traditionally been finding funding, but that's beginning to change. Low-cost technology is reducing the price of shooting cinema-quality video and crowdfunding is providing start-up capital. If inspiration is all you need, check out the 5th annual No Budget Film Festival, which runs Nov. 21-23 at several locations around Los Angeles. In addition to the screenings, panels include Filmmaking Life Hacks with experts from 5 Second Films and RocketJump, Hands On Digital Bolex Lesson With Elle Schneider, and wisdom from the producers of "Dear White People," "Life Partners' and "Much Ado About Nothing." Registration information is available here.
Other upcoming events for L.A. actors include:
Work It! The Festival Scoop From Pros In The Know
Nov. 12 at 7 p.m.
SAG Foundation LifeRaft
Streamed live here.
AMFM Festival
Nov. 13-16
Mary Pickford Theater
36850 Pickfair St., Cathedral City, Calif.
Click here for schedule and details.
How to Score Your Film
Nov. 18 at 7:30 p.m.
Film Independent Office
9911 W. Pico Blvd., Los Angeles
Click here to register.
On Camera Acting Workshop
Nov. 24 from 8-10 p.m.
LA Reels
1149 N. Gower St. Suite 106-C, Los Angeles
Click here for details.